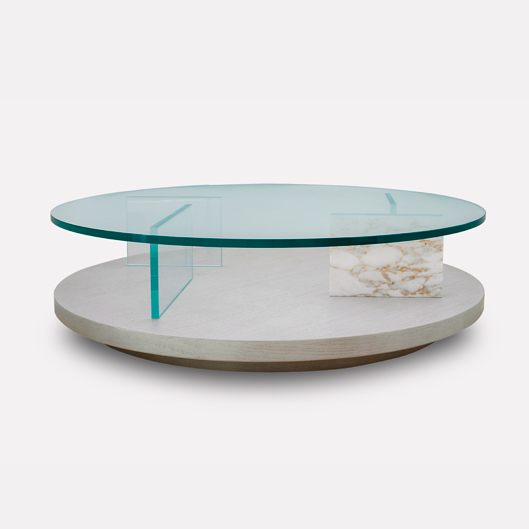 PURO Coffee Table Round
The reduction of all elements to the essential is one of the basic principles of modern architecture and interior design. The clear and purist design of the PURO Collection follows this approach and elevates the combination of wood and glass with a protagonist divider of Italian marble.
As shown | Wood: White Milk Oak Glass: Clear Marble: Calacatta Gold.