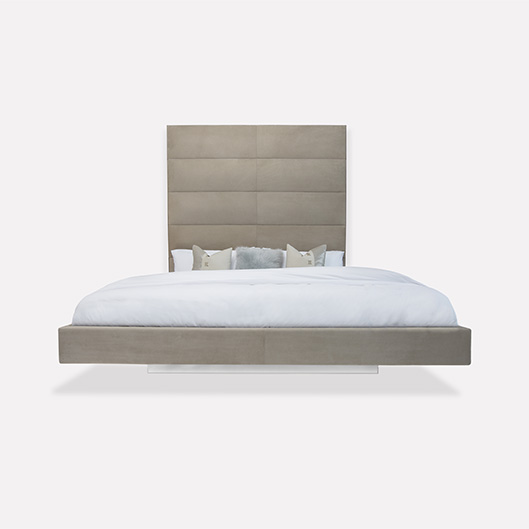 HEAVEN Bed
The HEAVEN bed is a contemporary oversized upholstered bed with a high-back headboard framed in the noble metal. The eye-catching diligently stitched headboard is juxtaposed by a thin bed frame with integrated ambiance light resting on an acrylic base which gives the bed light and a levitating appearance.
The HEAVEN bed truly exudes luxury and warmth in your master suite and provides a tailored hotel-like place to rest in combination with our HEAVEN nightstand. Sleep like in heaven in our dreamy contemporary bedroom design.
As shown | Body: Lux Leather TXG 4354 45 Metal: Bronze Shadow Opaco. Salto pattern.