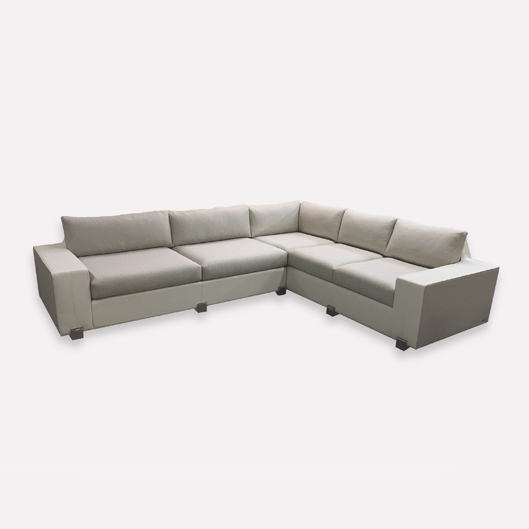 GONNA Sectional Sofa
A contemporary take on the physics of comfort, the GONNA Sofa plays with the combination of leather and fabric making it an elegant yet cozy place to relax. The fluffy upholstery give comfort and usability to this piece whereas the application of fine leather in the arm and foot area provide an easy-care surface in the exposed parts of the sofa.
With its clean fluent shape, this sofa lets its luxurious materials do all the talking.
As shown| Frame: Leather DFLflorida2190 Seat: Fabric TXT10535981 Metal: Inox Lucido
Available in other dimensions and materials upon request | Hand Crafted in Italy.