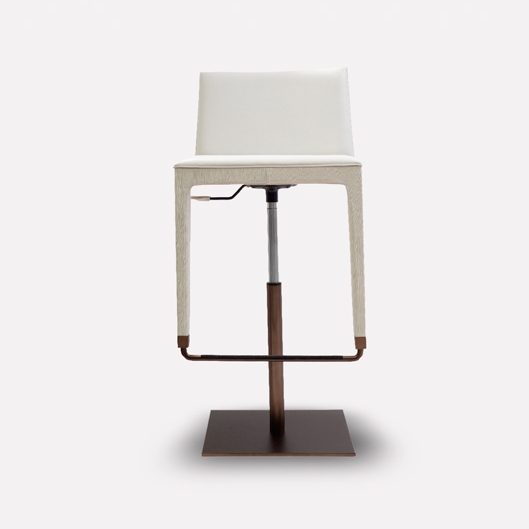 CUBÉ Bar Stool Adjustable
This adjustable bar chair of the CUBÉ collection exudes luxury craftsmanship. It captivates the attention with its modern lines combined with noble metal accents at its top and feet and the posh upholstery with impeccable stitching. The double cushioning on the seat adds to the comfort level while its straight shape and unobstructed silhouette make it a timeless piece that elevates your bar or counter.
As shown | Body: Luxe Leather.